The mission of Seventh-day Adventist education is to cultivate both spirituality and knowledge, regardless of academic subject.
When integrating science into the classroom, NAD (North American Division of Seventh-day Adventists) believes that scientific principles and spiritual understanding do not contradict one another. Fundamentally both science and spirituality harmonize as they seek to answer similar types of questions. When taken to the classroom, this link between science and spirituality provides a more complete source of answers to student inquiry. This type of curriculum leads students on a complete academic exploration of scientific thought in the context of cultivating a strong spiritual foundation.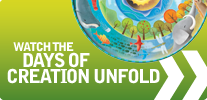 Currently most scientific curricula disregard the association between faith and science and focus solely on current scientific knowledge. In doing so, the potential to more completely answer student scientific inquiry is restricted. NAD believes that it is integral to the education of its students that scientific curricula present current scientific thought within the context of faith-based knowledge. Currently NAD is working to develop a distinctly Adventist science series for grades 1-8 called By Design: A Journey Through Excellence in Science.
The cost of this project is $2.5 million, and thanks to many generous sponsors who share the enthusiasm of the NAD for this new science series, the project of collecting funds is underway. However, additional help is crucial.
Support this essential cause
You can donate using our convenient online form. Or send donations to: Science Textbooks, NAD Office of Education, 12501 Old Columbia Pike, Silver Spring, MD 20904. Make checks payable to NAD SDA. If you would like more information, email larry.blackmer@nad.adventist.org, or call 301-680-6441.