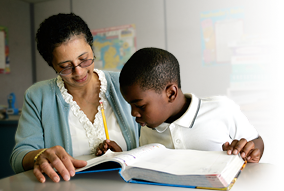 Adventist Education Employment
Are you a relocating educator searching for a new job? A school administrator who needs to hire a teacher? Use these tools to make an employment connection.
General Education Teachers
Category
College/University
Description
Taiwan Adventist College International Transfer Program located in the beautiful mountains of central Taiwan seeks 3 or 4 instructors able to teach one or two of the following areas Music, English Literature, History/Social Science, Science and Physical Education. This is a new program, we will be teaching General Education courses, taught entirely in English with American teachers. We are especially looking for someone who can lead our Associate of Arts in Music program. Students who attend receive American-certified college credits. Instructors receive housing provided (not including utilities); salary is based upon degrees and prior experience; includes a two month summer furlough each year. There is a K-12 International School on campus where your children will receive up to 80% tuition credit. A candidate should hold a minimum of a master's degree. Individuals should submit a resume and letter of application to both Dannie Storie at storie@sdatac.org.tw and Robert Christensen at acparc@gmail.com
Experience
What qualifies a person the most is a total commitment to Jesus Christ. Courses to be taught includes for English: Composition, Literature, and Oral Communication; History/Social Science: World Civilization, Sociology, Psychology, and Community Service; Math and Science: Basic Math, Algebra, Physics, Chemistry, Biology; Other classes: Religion classes, Healthful Living, Physical Fitness. The Music instructor needs to have experience teaching intermediate and advanced music theory and music history classes.
Date posted
Nov 5 2009
Resumes Due By
Jan 1 2010
Contact
Dan Storie
Contact Address
Taiwan Adventist College International Transfer Program No. 39, Chunwen Lane, Yuchih , Nantou County 555, Taiwan
Contact Phone
+886 49 289 7047 ext 1803
Contact Email
storie@sdatac.org.tw