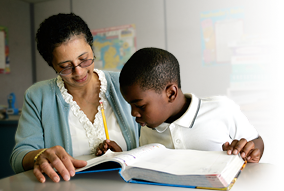 Adventist Education Employment
Are you a relocating educator searching for a new job? A school administrator who needs to hire a teacher? Use these tools to make an employment connection.
7th - 10th grade Teacher
Category
K-12
Union
Southwestern
Conference
Texas Conference
School
Scenic Hills SDA Christian School
Description
Scenic Hills SDA Christian School is located in the beautiful northwest area of San Antonio TX. Next year the school will offer pre-k through tenth grade with four conference teachers and a locally funded pre-k/kindergarten teacher. This school is experiencing a growth in enrollment, and the school climate is nurturing while engaging the students to achieve academic excellence.
Experience
Scenic Hills SDA Christian School is looking for a teacher who will be part of this growing school, teaching grades 7-10. The successful applicant must have secondary or junior academy endorsements in the major content areas. The teacher must have a strong desire to share the love of Christ with students.
Date posted
Jul 19 2012
Resumes Due By
Jul 31 2012
Contact
Carol Bradley, Assoc. Superintendent
Contact Address
P O Box 800 Alvarado TX 76009
Contact Phone
817-783-2223
Contact Email
education@txsda.org