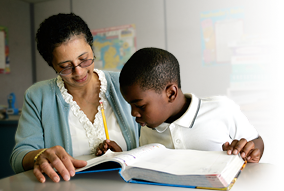 Adventist Education Employment
Are you a relocating educator searching for a new job? A school administrator who needs to hire a teacher? Use these tools to make an employment connection.
Math Faculty
Category
College/University
School
Washington Adventist University
Description
Math Faculty The position is open until filled. Purpose of Job: The Math Faculty furthers Washington Adventist University's mission and vision by lecturing, teaching, and using appropriate modes of educational tools in order to facilitate an environment of learning for major and non-major students in undergraduate programs. Responsibilities: •Teach lectures for majors and non-majors math courses. •Teach pertinent course content using lectures, demonstrations, class discussion, and other appropriate modes of educational delivery that promote educational and learning processes. •Prepare course outline and syllabus, develop course and lesson plans, and engage in the selection of textbook and other teaching aids necessary to the instruction of courses.
Experience
Minimum Requirements: •Master's or Ph.D. in Math or Physics from an accredited college or university •Ability to integrate technology into course delivery. •Ability to communicate and work with a diverse population of students both in and outside the classroom. •Excellent written and oral communication skills. •Prior college or university teaching experience preferred. •Knowledge of, and commitment to, the university's philosophy and mission.
Date posted
Jul 17 2012
Resumes Due By
Aug 20 2012
Contact
Office of Human Resources
Contact Address
Please apply through our employment website at www.wau.edu/employment.
Contact Phone
301-576-0100
Contact Email
hr@wau.edu