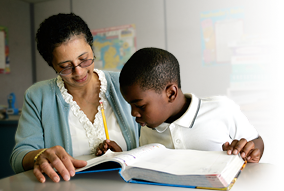 Adventist Education Employment
Are you a relocating educator searching for a new job? A school administrator who needs to hire a teacher? Use these tools to make an employment connection.
Kindergarten & Early Childhood Teacher
Category
Early Childhood
Union
Columbia
Conference
Potomac Conference
School
Desmond T Doss Jr Academy
Description
The Potomac Conference Office of Education is seeking a qualified candidate to fill the position of Kindergarten and Early Childhood teacher for Desmond T. Doss Jr. Academy in Lynchburg, VA. Desmond T. Doss Jr. Academy is well positioned for growth within the next five years. A stable enrollment and caring congregation are already in place to welcome the talents and vision of the successful candidate. Resumes that include references as well as a one-page statement of your educational philosophy may be sent in care of joannieg@pcsda.org. Desmond T. Doss Jr. Academy is part of the Potomac Conference Office of Education who seeks to invest in teachers of excellence that desire to grow both professionally and spiritually. We actively work towards our mission statement to inspire the future of healthy churches by developing passionate and qualified educators who nurture growth in our students through relationships, excellence and service to the glory of God. Come grow with us!
Experience
The successful candidate must carry current NAD teaching certification with an elementary endorsement and be able to create an engaging classroom climate with a developmentally appropriate, interactive curriculum for young children. Candidates must also have the leadership and management skills necessary to develop a future early childhood program on the campus.
Date posted
Jul 10 2012
Resumes Due By
Jul 30 2012
Contact
Joannie Galbraith
Contact Address
606 Greenville Avenue Staunton, VA 24401
Contact Phone
540-886-0771 ext. 228
Contact Email
joannieg@pcsda.org