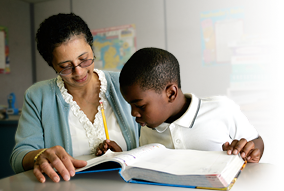 Adventist Education Employment
Are you a relocating educator searching for a new job? A school administrator who needs to hire a teacher? Use these tools to make an employment connection.
Director of Alumni Relations
Category
College/University
School
Pacific Union College
Description
Reporting to the Vice President of Advancement duties include: Cultivating alumni relationship for on-going involvement and financial support to the College. Organizes Alumni meetings and special events in the Advancement Office. Functions as Volunteer Coordinator. Implements and leads the Young Alumni program. Organizes an Alumni Council. Serves as alumni liaison in campus activities and community relations. Supports and directs the class agent program. Works with vendors on alumni benefits and services. Monitors and updates the alumni website.
Experience
• Bachelor's degree • 1-2 years' professional work experience • PUC graduate • Strong oral, interpersonal, and written communication skills • Ability to work collaboratively both as a leader and as a member of a team • Commitment to Adventist education and the mission of PUC • Special events experience required • Basic knowledge of technology and computer skills • Excellent organizational abilities
Date posted
Jun 29 2012
Resumes Due By
Aug 1 2012
Contact
Cathleen Ordonez
Contact Address
Pacific Union College Human Resources 1 Angwin Ave Angwin, CA 94508
Contact Phone
707 965 6231
Contact Email
mcordonez@puc.edu