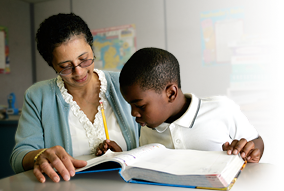 Adventist Education Employment
Are you a relocating educator searching for a new job? A school administrator who needs to hire a teacher? Use these tools to make an employment connection.
Superintendent of Schools
Category
Conference Position
Union
Southern
Conference
Kentucky-Tennessee Conference
Description
The Kentucky-Tennessee Conference has fifteen elementary schools and two conference academies with about 800 students. The conference covers all of Kentucky and Middle and West Tennessee, with its headquarters located about twelve miles North of Nashville. KY-TN Office of Education has adopted the Adventist EDGE initiative and the 4MAT model for our teachers to follow. The conference has three Board of Education meetings per year and six to eight in service days with the teachers. The Superintendent is responsible for the administration and supervision of the Day care – 12 system in the conference. The superintendent is to provide leadership in the development of long-range plans for educational growth in areas such as budgeting, school evaluations, curriculum, facilities, and personnel.
Experience
The Superintendent of Schools should have at least a Master's Degree with Certification in Administration. Have experience as a superintendent or associate superintendent with leadership and people skills in working with schools, administrators, school boards, teachers, students, and parents. Be able to work closely with the associate superintendent, administrative assistant, and officers in responsibilities and expectations.
Date posted
Jun 12 2012
Resumes Due By
Jun 30 2012
Contact
Marilyn Michalenko
Contact Address
Kentucky-Tennessee Conference 850 Conference Drive Goodlettsville, TN, 37072
Contact Phone
615-859-1391
Contact Email
mmichalenko@kytn.net