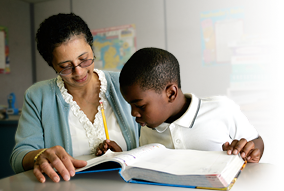 Adventist Education Employment
Are you a relocating educator searching for a new job? A school administrator who needs to hire a teacher? Use these tools to make an employment connection.
Academy Principal
Category
World Division K-12
Description
Palau Mission Academy, within the Guam-Micronesia Mission, is seeking an individual to serve as Principal. PMA was the the first Seventh-day Adventist school to be established in the Western Caroline Islands and was opened in Palau in 1953. Four teachers taught 55 students in a Quonset hut obtained from the Palau Legislature. Today, Palau Seventh-day Adventist Schools offer grades K-12 and located on two separate campuses, one for the elementary and one for the academy. Combined enrollment is close to 400 students. PMA is primarily a day-school. Enrollment at the academy is close to 160 and rising, about 20 of the students live in the dormitory. English is the language of instruction and the vast majority of the students are fluent. As principal, you should be prepared to lead the school through the turbulence of the ever-changing needs of an island mission. The principal would ideally enjoy serving as the face and voice of the school in the local churches and the broader community. A house (and furnishings) is provided on campus. Insurance is provided. Round-trip airfare and local transportation are also provided. Other benefits are available but vary depending on the terms of the contract. This is a year-round position. The monthly salary depends on qualifications, but is very reasonable for Palau.
Experience
A leader with experience in school administration. Strong people skills and an ability to work well with diverse staff, parents, and students. A college degree is required, post-graduate degrees are greatly preferred. A current North American Division certification would certainly give any applicant an edge. Please, contact the school at the email address listed below if you have any questions or are at all interested in filling this position and serving as a missionary in Palau.
Date posted
Jun 10 2012
Resumes Due By
Jun 29 2012
Contact
Jesse Malin
Contact Address
PO Box 1166 Koror, Palau 96940
Contact Phone
011-1-680-488-1632
Contact Email
sda.pma@gmail.com