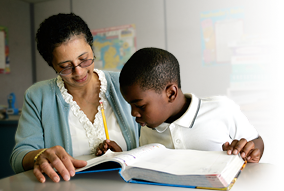 Adventist Education Employment
Are you a relocating educator searching for a new job? A school administrator who needs to hire a teacher? Use these tools to make an employment connection.
8th grade homeroom/ 6-8 science
Category
World Division K-12
Description
Teach 8th grade homeroom subjects plus 6-8 Science do not teach history, math, PE, computer, Chinese. 1 hour prep period daily. All subject taught in English and International setting. Seeking someone who wishes to share their faith. We need teachers who love children and love sharing Jesus with students and families. If God is leading you this way please submit and application TAAS is a Seventh Day Adventist elementary school for about 110 international students in grades one through eight. TAAS aims to provide high quality Adventist education and uses an American curriculum. Our goal is to reach students with the love of God. The greatest adventure happens on our own campus when we have a chance to share Jesus with our students. We have teachers for each grade level plus teachers for Chinese, Computers, PE, Music, ELL, and Special Education. We also have the privilege of an on-campus ELL program director that ensures the program runs smoothly and ELL teachers have the resources and support they need. For more information about our school, please visit our website at: www.taas-taiwan.com. Taipei offers many cultural experiences and is convenient for traveling, both domestically and internationally. The people here are very friendly and often treat you as a guest in the country. We are blessed with an international SDA Church in Taipei giving many opportunities to witness to others. Living Allowance : All figures are in listed in approximate US dollars. Base salary is US$2, 000.00 a month with additional monthly supplements depending on certification, experience and advanced degrees. Housing allowance and basic furnishings provided. Health insurance cost is shared at US$18.00-32.00 per month. There are small health insurance and taxes. Severance pay is 4% of salary. Round trip airfare is provided once a year. Please send your resume and cover letter to the contact listed below.
Experience
Experience Minimum of a bachelor's degree in education with NAD or state certification is required. Due to the government's regulations, applicants must have a passport from one of the following countries: US, UK, S. Africa, Australia and Canada. Applicants must be team players with excellent classroom management and organizational skills. If you feel God is leading you in our direction, please email your cover letter, resume, and references to the contact listed below.
Date posted
May 24 2012
Resumes Due By
Jul 15 2012
Contact
David Robinson
Contact Address
No 64 Lane 80 Zhuang Ding Rd. Shihlin111, Taipei Taiwan
Contact Phone
886-02-2861-6400
Contact Email
principal@taas-taiwan.com