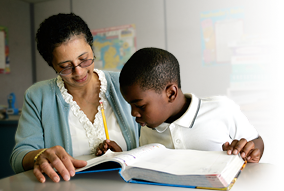 Adventist Education Employment
Are you a relocating educator searching for a new job? A school administrator who needs to hire a teacher? Use these tools to make an employment connection.
Union
Mid-America
Conference
Dakota Conference
School
Dakota Adventist Academy
Description
Enjoy working with kids? ... Have a commitment to and a passion for Adventist Education? We've got the job for you! An excellent candidate will be a self-starter, out-of-the-box thinker, kid connector, team player, detail oriented, and energetic. Travel will be required. Duties may include tasks within Marketing and/or Development. The recruiter is responsible for identifying and encouraging attendance of potential students and assisting them through the application and acceptance process of the school. Professional appearance is required. The recruiter works under the direction of the principal. This position will require travel to visit schools, churches, camp meetings, summer camps - as well as doing home visits. If interested in being considered, please send a letter of interest and your resume (including at least three references with email addresses) as a Word or PDF attachment to Gerard Ban at gban@dakotaadventistacademy.org. For more information you may also call (701) 258-9000.
Resumes are due by
Oct 31 2014
Union
Columbia
Conference
Allegheny West Conference
School
Ramah Junior Academy, Cleveland, Oh
Description
Ramah is located in the urban setting of Cleveland, Ohio. It is a school that is rapidly growing and expanding it's academic offerings. This position requires a teacher that is strong and confident in teaching Bible, reading and language arts. The staff also use their gifts and talents to provide extra curricular activities to the student body. The board is looking for a teacher who is committed to Christian Education, has a passion for teaching, a love for God's children and a desire not only prepare students to be successful academically but also to prepare them for the Kingdom. Ramah is supported by six churches. With an enrollment of approximately 90 students, Ramah provides quality education to students in Pre-K - 8 supported a staff working as a cohesive team towards excellence. The school's theme is "Students Who Sit Here, STAND OUT Anywhere!"
Resumes are due by
Sep 30 2014
Union
Pacific
Conference
Northern California Conference
School
Pleasant Hill Adventist Academy
Description
Pleasant Hill Adventist Academy is seeking a full-time business manager for the 2014-2015 school year. PHAA is K-12 school located in the Bay Area about 25 miles east of San Francisco. The school has about 160 students, and is located on the same campus as Discoveryland Preschool and the Pleasant Hill Seventh-day Adventist Church. The school is supported by a multi-church constituency. At PHAA, the Business Manager is one of the front office team members in marketing and service to the school family and community. People skills for all ages kindergarten through adult are of key importance. The Business Manager's roles include working closely with the principal in budgeting, managing finances and collections, which will include all the functions of the school's finances and business.
Resumes are due by
Nov 1 2014
Union
Southern
Conference
Florida Conference
School
Miami Springs Adventist School
Description
Miami Springs Adventist School is a mid-size elementary school located in south Florida. Five classroom teachers provide instruction to an enrollment of approximately 75 students in pre-kindergarten through eighth grade. There is a position available for an upper grades teacher who will team teach grades 5-8. This teacher will be responsible for math, social studies, Bible, and writing. Must be able to teach concept-driven math instruction with the ability to draw real world analogies and examples. Applicants should have a strong technological understanding to fuse curriculum with iPads/computers. To apply, please email your resume to the Contact Email listed below with Subject Line: "Your Name - Resume ANTB69". Be SURE to include three references with address AND phone number in the contact information for each. You may also include email address, if available. In addition, please ATTACH a scanned copy of your NAD Teaching Certificate.
Resumes are due by
Oct 10 2014
Union
Lake
Conference
Michigan Conference
School
Andrews Academy
Description
Andrews Academy seeks a physical education teacher who models the love of Christ and inspires students to grow spiritually and become physically fit - Provide a physically and emotionally safe environment in which young people can become more confident in their abilities and their Creator - In addition to teaching classes, lead vibrant intramural and school-wide fitness programs
Resumes are due by
Nov 3 2014
Union
Pacific
Conference
Southeastern California Conference
School
Orangewood Academy
Description
Orangewood Academy is a friendly and close knit family with a positive campus spirit and great to team to work with. Located in beautiful Orange County, California just one mile from Disneyland and 15 miles from the Pacific Ocean, we serve a constituency of 18 churches in the Southeastern California Conference. OA is seeking an experienced candidate for the position of Business Manager who oversees all fiscal operations for Orangewood Academy (K-12) and Sunrise Christian Preschool. High ethical and professional conduct, excellent interpersonal and communication skills, and organizational and detailed-oriented skills required. This is a 12-month administrative position that includes supervising two other business office employees. The school is very fiscally sound, with a growing enrollment, balanced budget and great team to work with. For a detailed job description or to submit a resume, contact Principal Datha Tickner at dtickner@orangewoodacademy.com or 714-534-4694. To learn more about Orangewood Academy check out our website: www.orangewoodacademy.com
Resumes are due by
Oct 1 2014
Union
Lake
Conference
Illinois Conference
School
Hinsdale Adventist Academy
Description
Hinsdale Adventist Academy (HAA) is in search of a principal for the 2015-2016 school year. HAA is a PreK-12 senior day academy located in Hinsdale, Illinois, a suburb about 20 miles west of downtown Chicago. HAA is also an Alumni Awards Foundation/Renaissance Network School (AAF) with a focus on excellence in spirituality and academics. A vibrant school of about 250 students in preschool through grade twelve, HAA enjoys a collaborative team faculty and staff. The principal serves as the spiritual and instructional of the school, and functions as the catalyst for igniting and maintaing the vibrancy of the school's programs as well as the teaching and learning experiences of faculty and students. Since HAA is an AAF Network School, the principal works closely with AAF's management's team as well as AAF in carrying out the administrative responsibilities of the school. He/She interfaces with faculty, staff, students, parents, board members, constituents, and the community on an ongoing basis, and as such, must possess sound interpersonal skills and the disposition to carry out these duties in a Christlike, representatively competent manner. Applicants must possess a sound understanding of school financial management, must be active in framing and fulfilling the school's vision, and must have the leadership qualities that will move the school's program forward.
Resumes are due by
Dec 10 2014
Union
Lake
Conference
Lake Region Conference
School
Milwaukee Sharon Junior Academy
Description
Multi-grade teaching position for grades 6-8 in the City of Milwaukee, Wisconsin. The school has a total staff of 3 teachers, in an up and coming community.
Resumes are due by
Sep 25 2014