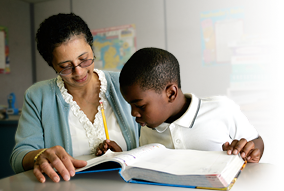 Adventist Education Employment
Are you a relocating educator searching for a new job? A school administrator who needs to hire a teacher? Use these tools to make an employment connection.
Union
Columbia
Conference
Ohio Conference
School
Eastwood SDA Junior. Academy
Description
Immediate Opening! Eastwood Junior Academy, a K-8 school located in Westerville, Ohio, has an immediate opening for a K-2 teacher. The school's 40 students, faculty and staff enjoy the support of a single constituent church in a community committed to excellence.
Resumes are due by
Oct 29 2015
Union
Southern
Conference
Florida Conference
School
Greater Miami Adventist Academy
Description
Greater Miami Adventist Academy is a Pre-k - 12th grade school with 445 students located in SW Miami They are looking to hire a Business Manager with the following qualifications: A. Must be fully bilingual (English/Spanish) B. Minimum; BS Degree in Business, Management, or Accounting/Finance C. Successful experience in the accounting field required D. Knowledge of accounting software such as quick books, excel, word, black baud etc. E. Strong organizational skills along with effective time management skills F. Strong verbal and written communication skills G. Team oriented H. Able to build positive relationships with all stakeholders Job Description: Purpose: 1. The school business manager is responsible for providing professional leadership and management of school support staff in partnership with teachers and administration. 2. Promotes the highest standards of business ethos within the administrative function of the school and strategically ensures the most effective use of resources. 3. Is responsible for the financial resource management, facility and property management, health and safety management of the school. 4. Attend senior management/leadership team, full governing body and appropriate governor's subcommittee. 5. Plan and manage change in accordance with the school development/strategic plan 6. Evaluate information and consult with the principal to prepare a realistic and balanced budget for school activity 7. Maintain a strategic financial plan that will indicate the trends and requirements of the school development plan and will forecast future year budgets 8. Ensure the supervision of relevant planning and construction processes is undertaken in line with contractual obligations 9. Act as the school's Health & Safety Coordinator and Fire Officer 10. Reports to the GMAA Principal and the GMAA Finance Committee To apply, please email your resume and introductory letter to the Contact Email listed below with Subject Line: "Your Name – Resume ANTB29". Be SURE to include three references including address, phone number, and email address in the contact information for each. In addition, please ATTACH a scanned copy of your NAD Teaching Certificate to your email. Note that interviews may occur before the final Resume Due Date, so prompt submission of resumes is encouraged.
Resumes are due by
Oct 23 2015
Union
Lake
Conference
Michigan Conference
School
Battle Creek Academy
Description
Battle Creek Academy is looking for a Development/Marketing Director to be placed immediately. Founded in 1872 in Battle Creek, MI, the birthplace of Adventism, BCA has a long history of providing Adventist education. BCA is a K-12 school with a current enrollment of 108 students (34 high school, 74 elementary) and has been working to boost that number going forward. We are seeking a talented, energetic, and innovative Development/Marketing Director who is willing to think outside the box as we explore what Adventist education should look like in preparing students for a changing world and for the New World to come. We are currently exploring boosting our use of technology, including a one-to-one tablet program as well as ways that we can enhance our curriculum to make it more practical and applicable. In addition, we have begun fund raising for a major renovation of our science lab. BCA has a very supportive group of alumni and other supporters who have contributed heavily to our program and students. Please note that resumes will be reviewed as they come in with interviews scheduled on an on going basis. This post will remain up until the position is filled. Please send resumes to jdavis@battlecreekacademy.com. Also include at least three references, with one being your current pastor.
Resumes are due by
Oct 30 2015
Union
Atlantic
Conference
New York Conference
School
Union Springs Academy
Description
Union Springs Academy is a Christian boarding school that was established in 1921. For over 90 years our staff and faculty have been working as God's hands training up our Adventist young people. Our mission is to educate the whole child and reflect Christ's example in our commitment to academic excellence and Christian service. Position Union Springs Academy (USA) is seeking a Director of Development who is fully committed to serve Christ in the mission and ministry of Adventist Education. The candidate believes and thrives on being that connecting piece, creating relationships that strategically advance the program of USA and helping our students grow in a saving relationship with Jesus Christ. Responsibilities The Director of Development shall be supportive to the philosophy and practices of USA. This position will assist the school leadership/administration in the management and cultivation of all aspects of school growth. The successful candidate will have a complete understanding of the development cycle. Responsibilities include development and implementation of strategic growth and fundraising strategies for the organization which could include: (1) Identifying, cultivating, soliciting and the stewardship of major gifts from alumni, parents and friends for the academy with specific focus on funding needs and solutions. (2) Establishing fundraising programs/campaigns and endowment growth through major donor identification, recruitment, and relationship cultivation and other activities to support fund advancement (3) Seeking industry development, relationship cultivation and corporate partnerships, and (4) Working to grow the academy through program marketing, student recruitment and retention, and overall organizational growth strategies. (5) Serving as a liaison for alumni to maintain relationships
Resumes are due by
Oct 30 2015
Union
Pacific
Conference
Southeastern California Conference
School
Calexico Adventist Mission School
Description
CMS is located in the beautiful desert of the Imperial Valley. If the thought of another cold winter is too much to bear, this could be the place for you, where January temperatures are almost never below 75 degrees, and you can swim in an outdoor pool year-round. It is about two hours from San Diego (America's finest city), one hour from Yuma, Arizona (Colorado River activities), and three hours from Loma Linda/Riverside (home to world renown Adventist Universities).
Resumes are due by
Nov 1 2015