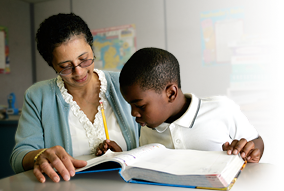 Adventist Education Employment
Are you a relocating educator searching for a new job? A school administrator who needs to hire a teacher? Use these tools to make an employment connection.
Union
North American Division Union
Conference
Guam-Micronesia Mission
School
Guam Adventist Academy
Description
Day academy 9-12 (currently 33 students) English teacher plus other responsibilities. Guam Adventist Academy is on the island of Guam, check google and GAA's website for an introduction
Resumes are due by
Nov 30 2014
Union
North American Division Union
Conference
Guam-Micronesia Mission
School
Pohnpei Seventh-day Adventist School
Description
VP of a K-12 mission day school in Guam-Micronesia that is now part of the NAD and therefore needs to be brought to NAD standards of curriculum. The school is mostly staffed with AVS1 and AVS2 workers and is in the process of changing to RenWeb and using IOWA testing.
Resumes are due by
Nov 30 2014
Union
Pacific
Conference
Central California Conference
School
Monterey Bay Academy
Description
Monterey Bay Academy is looking for a dedicated Development Director who will serve in fund raising for worthy student, capital campaigns, grant writing and donor development. Someone who is a people person, great organizational skills, can develop a long term plan and give visible markers of execution. Must be a team player with the goal of strengthening the administrative team, school, and conference.
Resumes are due by
Dec 15 2014
Union
Columbia
Conference
Potomac Conference
School
Shenandoah Valley Academy
Description
Potomac Conference is seeking an experienced and passionate secondary principal, with a successful track record, for Shenandoah Valley Academy in New Market, VA. looking forward to the 2015-16 school year. This boarding academy has prepared generations of youth for successful lives and seeks a visionary leader who can build on its wealth of history, while capably taking this school into the future by preparing its youth for discipleship and success. If you enjoy a close walk with God, are centered in His will and enlivened by excellence in Adventist education,contact Keith Hallam, VP for Education at keithh@pcsda.org to discuss this opportunity. Primary responsibilities include the oversight of all duties related to school leadership, staff supervision, and program management. Shenandoah Valley Academy currently enrolls 178 students and shares its campus with a vibrant church and a highly successful elementary school. Located in historic New Market, just off of Interstate 81, it is within a two-hour drive to Washington DC and other points of interest. Please visit our web site at: www.shenandoahvalleyacademy.org for further information about our student body and incredible academic and spiritual campus life. Potomac Conference Office of Education is progressive and seeks to invest in educators of excellence who desire to grow both professionally and spiritually. We actively work towards our mission statement to inspire the future of a healthy Adventist church by developing passionate and qualified educators who nurture growth in our students through relationship, excellence and service to God. Come grow with us!
Resumes are due by
Dec 19 2014
Union
Pacific
Conference
Central California Conference
School
Central Valley Christian Academy
Description
Central Valley Christian Academy (CVCA) is looking for a business manager/treasurer for the 2015-2016 school year. CVCA is a K-12 senior academy located near Modesto, CA. CVCA is a flourishing school of 192 students and enjoys a team of exceptional faculty and staff. The school is in a solid financial position and is well supported by 8 constituent churches. The Business Manager/treasurer works closely with the principal and is responsible for all aspects of the school finances, planning and reporting, and risk management functions. This includes maintaining the school's financial statements according to GAAP, processing accounts receivable and payable, along with presenting a yearly budget to the Finance committee and School Board. The Business Manager/treasurer also works diligently with parents in formulating sound school financial planning and works as the school's Project Manager in all capital projects. Additionally, the Business Manager works with all constituency churches in all matters financially related to the school. Applicants must have a passion for Christian education, be an active, supportive, member of an SDA church, interface with faculty and staff, have sound interpersonal skills and have the ability to communicate in a Christ-like manner with a variety of parents, students, and churches. He/She will be an integral part of visioning and framing the direction of the school and continue the positive financial foundation that is a part of CVCA's history.
Resumes are due by
Mar 30 2015
Union
Southwestern
Conference
Arkansas-Louisiana Conference
School
Springdale Adventist School
Description
Springdale Adventist School is looking for a grades 5-8 teacher to join their team. The school operates a PreK - 8 school with forty plus students. Over the past few years the school has experienced and sustained growth. This comes in part because of their greenhouse program, which provides worthy student funds. The school currently operates two full-size greenhouses and are certified organic food growers. A third greenhouse is under construction.
Resumes are due by
Oct 29 2014
Union
Southern
Conference
Kentucky-Tennessee Conference
School
Madison Campus Elementary School
Description
Madison Campus Elementary School is seeking a full-time 6th grade home room teacher Responsibilities include homeroom teacher duties for the 6th grade classroom as well as teaching math for 7th grade. MCE is located in Madison, Tennessee, which is part of the larger metropolitan area of Nashville. Nashville has many activities for a family or individual to participate both in the city and in the surrounding area. Madison Campus has a supportive community, great teaching staff, and good church support. It is located in a large Adventist community next to the church and Madison Academy. The school has a wonderful facility with several supplemental staff members including a music teacher, PE teacher, and IT Director/computer teacher. MCE is the largest school in the conference with over 200 students. The ideal candidate should have a strong spiritual emphasis and rapport with students, current (or able to obtain) NAD elementary certification, and excellent references.
Resumes are due by
Oct 31 2014
Union
Mid-America
Conference
Dakota Conference
School
Dakota Adventist Academy
Description
Enjoy working with kids? ... Have a commitment to and a passion for Adventist Education? We've got the job for you! An excellent candidate will be a self-starter, out-of-the-box thinker, kid connector, team player, detail oriented, and energetic. Travel will be required. Duties may include tasks within Marketing and/or Development. The recruiter is responsible for identifying and encouraging attendance of potential students and assisting them through the application and acceptance process of the school. Professional appearance is required. The recruiter works under the direction of the principal. This position will require travel to visit schools, churches, camp meetings, summer camps - as well as doing home visits. If interested in being considered, please send a letter of interest and your resume (including at least three references with email addresses) as a Word or PDF attachment to Gerard Ban at gban@dakotaadventistacademy.org. For more information you may also call (701) 258-9000.
Resumes are due by
Oct 31 2014
Union
Lake
Conference
Michigan Conference
School
Andrews Academy
Description
Andrews Academy seeks a physical education teacher who models the love of Christ and inspires students to grow spiritually and become physically fit - Provide a physically and emotionally safe environment in which young people can become more confident in their abilities and their Creator - In addition to teaching classes, lead vibrant intramural and school-wide fitness programs
Resumes are due by
Nov 3 2014
Union
Lake
Conference
Illinois Conference
School
Hinsdale Adventist Academy
Description
Hinsdale Adventist Academy (HAA) is in search of a principal for the 2015-2016 school year. HAA is a PreK-12 senior day academy located in Hinsdale, Illinois, a suburb about 20 miles west of downtown Chicago. HAA is also an Alumni Awards Foundation/Renaissance Network School (AAF) with a focus on excellence in spirituality and academics. A vibrant school of about 250 students in preschool through grade twelve, HAA enjoys a collaborative team faculty and staff. The principal serves as the spiritual and instructional of the school, and functions as the catalyst for igniting and maintaing the vibrancy of the school's programs as well as the teaching and learning experiences of faculty and students. Since HAA is an AAF Network School, the principal works closely with AAF's management's team as well as AAF in carrying out the administrative responsibilities of the school. He/She interfaces with faculty, staff, students, parents, board members, constituents, and the community on an ongoing basis, and as such, must possess sound interpersonal skills and the disposition to carry out these duties in a Christlike, representatively competent manner. Applicants must possess a sound understanding of school financial management, must be active in framing and fulfilling the school's vision, and must have the leadership qualities that will move the school's program forward.
Resumes are due by
Dec 10 2014