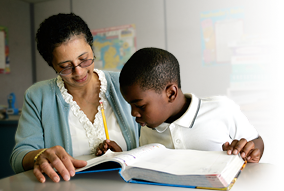 Adventist Education Employment
Are you a relocating educator searching for a new job? A school administrator who needs to hire a teacher? Use these tools to make an employment connection.
Union
Pacific
Conference
Southeastern California Conference
School
Redlands Adventist Academy
Description
Full-Time 7th grade Math teacher to teach Math, Algebra I, Algebra II and Economics. IMMEDIATE OPENING.
Resumes are due by
Nov 14 2014
Union
Columbia
Conference
Mountain View Conference
School
Mountaintop SDA School
Description
Wanted--A dynamic, experienced teacher to lead our small, rural school in Oakland, MD starting with the 2015-2016 school year. Located on a beautiful mountaintop in western Maryland, the one-teacher Mountaintop Adventist School enjoys strong support from the local church and is poised for growth. The two room school house sits next to the church and overlooks a view of charming Amish farms and woodlands. Outdoor recreational opportunities such as hiking, biking, camping, skiing, and boating are plentiful within a short drive from this popular tourist area. The successful candidate will be a strong, Seventh-day Adventist educational leader with a proven track record of growing schools, creating a positive school environment, fostering positive relationships with the church and community, and providing high quality academics.
Resumes are due by
Jan 1 2015
Union
Columbia
Conference
Mountain View Conference
School
Parkersburg Academy
Description
Join the educational team of our growing school located in Parkersburg, WV for the 2015-2016 school year. Our progressive, three teacher faculty provides outstanding, innovative education for students in grades PreK through grade 8. We are looking for a dynamic classroom teacher to join the team to lead our lower elementary students for the 2015-2016 school year. Parkersburg, WV is a small, bustling city with many opportunities. Located in the western foothills of the Appalachian Mountains, Parkersburg is within driving distance to a variety of recreational activities such as hiking, rafting, biking, and camping. The community is also a few hour's drive from the nation's capitol. The business climate of the community is growth-oriented. The Mountain View Conference Office, the headquarters for the work the church in this area, is located in Parkersburg. We are looking for a committed, Seventh-day Adventist Christian professional teacher who carries appropriate credentials, education, and experience. The successful candidate will have a proven track record as a positive, attractive role model for children as well as evidence of success in promoting academic success for students. Communication skills and the ability to lead an attractive classroom experience for young children are essential traits. Please respond by email with resume.
Resumes are due by
Jan 1 2015
Union
North American Division Union
Conference
Guam-Micronesia Mission
School
Guam Adventist Academy
Description
Day academy 9-12 (currently 33 students) English teacher plus other responsibilities. Guam Adventist Academy is on the island of Guam, check google and GAA's website for an introduction
Resumes are due by
Nov 30 2014
Union
North American Division Union
Conference
Guam-Micronesia Mission
School
Pohnpei Seventh-day Adventist School
Description
VP of a K-12 mission day school in Guam-Micronesia that is now part of the NAD and therefore needs to be brought to NAD standards of curriculum. The school is mostly staffed with AVS1 and AVS2 workers and is in the process of changing to RenWeb and using IOWA testing.
Resumes are due by
Nov 30 2014
Union
Pacific
Conference
Central California Conference
School
Monterey Bay Academy
Description
Monterey Bay Academy is looking for a dedicated Development Director who will serve in fund raising for worthy student, capital campaigns, grant writing and donor development. Someone who is a people person, great organizational skills, can develop a long term plan and give visible markers of execution. Must be a team player with the goal of strengthening the administrative team, school, and conference.
Resumes are due by
Dec 15 2014
Union
Columbia
Conference
Potomac Conference
School
Shenandoah Valley Academy
Description
Potomac Conference is seeking an experienced and passionate secondary principal, with a successful track record, for Shenandoah Valley Academy in New Market, VA. looking forward to the 2015-16 school year. This boarding academy has prepared generations of youth for successful lives and seeks a visionary leader who can build on its wealth of history, while capably taking this school into the future by preparing its youth for discipleship and success. If you enjoy a close walk with God, are centered in His will and enlivened by excellence in Adventist education,contact Keith Hallam, VP for Education at keithh@pcsda.org to discuss this opportunity. Primary responsibilities include the oversight of all duties related to school leadership, staff supervision, and program management. Shenandoah Valley Academy currently enrolls 178 students and shares its campus with a vibrant church and a highly successful elementary school. Located in historic New Market, just off of Interstate 81, it is within a two-hour drive to Washington DC and other points of interest. Please visit our web site at: www.shenandoahvalleyacademy.org for further information about our student body and incredible academic and spiritual campus life. Potomac Conference Office of Education is progressive and seeks to invest in educators of excellence who desire to grow both professionally and spiritually. We actively work towards our mission statement to inspire the future of a healthy Adventist church by developing passionate and qualified educators who nurture growth in our students through relationship, excellence and service to God. Come grow with us!
Resumes are due by
Dec 19 2014
Union
Pacific
Conference
Central California Conference
School
Central Valley Christian Academy
Description
Central Valley Christian Academy (CVCA) is looking for a business manager/treasurer for the 2015-2016 school year. CVCA is a K-12 senior academy located near Modesto, CA. CVCA is a flourishing school of 192 students and enjoys a team of exceptional faculty and staff. The school is in a solid financial position and is well supported by 8 constituent churches. The Business Manager/treasurer works closely with the principal and is responsible for all aspects of the school finances, planning and reporting, and risk management functions. This includes maintaining the school's financial statements according to GAAP, processing accounts receivable and payable, along with presenting a yearly budget to the Finance committee and School Board. The Business Manager/treasurer also works diligently with parents in formulating sound school financial planning and works as the school's Project Manager in all capital projects. Additionally, the Business Manager works with all constituency churches in all matters financially related to the school. Applicants must have a passion for Christian education, be an active, supportive, member of an SDA church, interface with faculty and staff, have sound interpersonal skills and have the ability to communicate in a Christ-like manner with a variety of parents, students, and churches. He/She will be an integral part of visioning and framing the direction of the school and continue the positive financial foundation that is a part of CVCA's history.
Resumes are due by
Mar 30 2015
Union
Southern
Conference
Florida Conference
School
Miami Springs Adventist School
Description
Miami Springs Adventist School is a mid-size elementary school located in south Florida. Five classroom teachers provide instruction to an enrollment of approximately 75 students in pre-kindergarten through eighth grade. There is a position available for an upper grades teacher who will team teach grades 5-8. This teacher will be responsible for math, social studies, Bible, and writing. Must be able to teach concept-driven math instruction with the ability to draw real world analogies and examples. Applicants should have a strong technological understanding to fuse curriculum with iPads/computers. To apply, please email your resume to the Contact Email listed below with Subject Line: "Your Name - Resume ANTB69". Be SURE to include three references with address AND phone number in the contact information for each. You may also include email address, if available. In addition, please ATTACH a scanned copy of your NAD Teaching Certificate.
Resumes are due by
Nov 28 2014
Union
Lake
Conference
Michigan Conference
School
Andrews Academy
Description
Andrews Academy seeks a physical education teacher who models the love of Christ and inspires students to grow spiritually and become physically fit - Provide a physically and emotionally safe environment in which young people can become more confident in their abilities and their Creator - In addition to teaching classes, lead vibrant intramural and school-wide fitness programs
Resumes are due by
Nov 3 2014
Union
Lake
Conference
Illinois Conference
School
Hinsdale Adventist Academy
Description
Hinsdale Adventist Academy (HAA) is in search of a principal for the 2015-2016 school year. HAA is a PreK-12 senior day academy located in Hinsdale, Illinois, a suburb about 20 miles west of downtown Chicago. HAA is also an Alumni Awards Foundation/Renaissance Network School (AAF) with a focus on excellence in spirituality and academics. A vibrant school of about 250 students in preschool through grade twelve, HAA enjoys a collaborative team faculty and staff. The principal serves as the spiritual and instructional of the school, and functions as the catalyst for igniting and maintaing the vibrancy of the school's programs as well as the teaching and learning experiences of faculty and students. Since HAA is an AAF Network School, the principal works closely with AAF's management's team as well as AAF in carrying out the administrative responsibilities of the school. He/She interfaces with faculty, staff, students, parents, board members, constituents, and the community on an ongoing basis, and as such, must possess sound interpersonal skills and the disposition to carry out these duties in a Christlike, representatively competent manner. Applicants must possess a sound understanding of school financial management, must be active in framing and fulfilling the school's vision, and must have the leadership qualities that will move the school's program forward.
Resumes are due by
Dec 10 2014