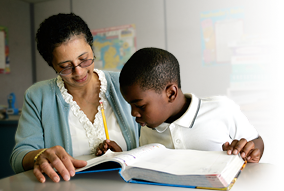 Adventist Education Employment
Are you a relocating educator searching for a new job? A school administrator who needs to hire a teacher? Use these tools to make an employment connection.
Union
Pacific
Conference
Southeastern California Conference
School
Oceanside Adventist Elementary
Description
Oceanside Adventist Elementary School announces the opening of the principal's position (12 month) to begin July 1, 2017 (a fulltime administrative position). OAE is the largest stand-alone elementary school in the Southeastern California Conference, serving north San Diego county. Presently, OAE has over 150 students in grades TK-8. OAE has embarked on a re-visioning process, and SECC is looking for a dynamic individual to lead OAE at this important time in its history. OAE is located in a very desirable area of Southern California, with one of the most temperate climates in the country. From the drive into the school, one has a beautiful view of the Pacific Ocean. If the thought of another cold winter is too much to bear, this could be the place for you, where January temperatures are almost always in the 60s or 70s, while snow-filled mountains are less than a three hours' drive away. Resumes will be accepted until the desirable candidate has been located.
Resumes are due by
May 31 2017