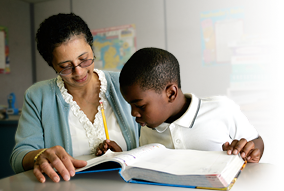 Adventist Education Employment
Are you a relocating educator searching for a new job? A school administrator who needs to hire a teacher? Use these tools to make an employment connection.
Union
Pacific
Conference
Southeastern California Conference
School
N/A
Description
La Sierra Academy 7-12 Vice Principal – 2017-2018 school year The successful applicant will be a dedicated Christian as evidenced by church involvement in the Seventh-day Adventist Church and their daily Christian walk. The applicant must have thorough understanding and appreciation for the theological, philosophical, and Christian Principles imbedded in the Seventh-day Adventist educational program. As the Vice Principal of La Sierra Academy the applicant must possess excellent technological understanding, communication skills, organizational skills, problem solving ability and work ethic. The applicant will have the ability to relate to and communicative effectively with staff, students, parents, and the broader constituent community. The applicant must share the La Sierra Academy vision of equipping students to grow spiritually, excel academically, and build healthy relationships with their peers, and develop an appreciation for higher education. At least five years of successful teaching experience at the 7-12 level, a Master's Degree or equivalent in Administration/Educational Leadership and two or more years of administrative experience are preferred. Please send application and resume' and request a job description and duties, to Head Principal, Walt Lancaster at wlancaster@lsak12.com.
Resumes are due by
Mar 15 2017
Union
Pacific
Conference
Southeastern California Conference
School
Oceanside Adventist Elementary
Description
Oceanside Adventist Elementary School announces the opening of the principal's position (12 month) to begin July 1, 2017 (a fulltime administrative position). OAE is the largest stand-alone elementary school in the Southeastern California Conference, serving north San Diego county. Presently, OAE has over 150 students in grades TK-8. OAE has embarked on a re-visioning process, and SECC is looking for a dynamic individual to lead OAE at this important time in its history. OAE is located in a very desirable area of Southern California, with one of the most temperate climates in the country. From the drive into the school, one has a beautiful view of the Pacific Ocean. If the thought of another cold winter is too much to bear, this could be the place for you, where January temperatures are almost always in the 60s or 70s, while snow-filled mountains are less than a three hours' drive away. Resumes will be accepted until the desirable candidate has been located.
Resumes are due by
May 31 2017